*****ALBERTA DAY 2023 TOURS will run hourly, with approximately the same duration. Tours at 10, 11, 12, 1, and 2pm.
FREE Tour Admission September 2, 2023 only. If you plan to bring a large group, please call ahead to secure your tour booking, thank you! ******
The Fort Heritage Precinct is a beautiful place to spend a morning or afternoon! Join us for a guided tour and explore the 1937 Warden's House, the 1875 North-West Mounted Police Fort, and the Historical Village. Our friendly and knowledgeable guides will tailor your tour experience to your interests from start to finish!
Tours are available from Monday – Saturday. We welcome walk-ins but will prioritize those who have booked their tour in advance by calling us at 780-998-1783.
If wanting a full site tour (approximately 2 hours), please arrive before 2:00p.m. – partial tours are allowed at later times, before 4:00p.m.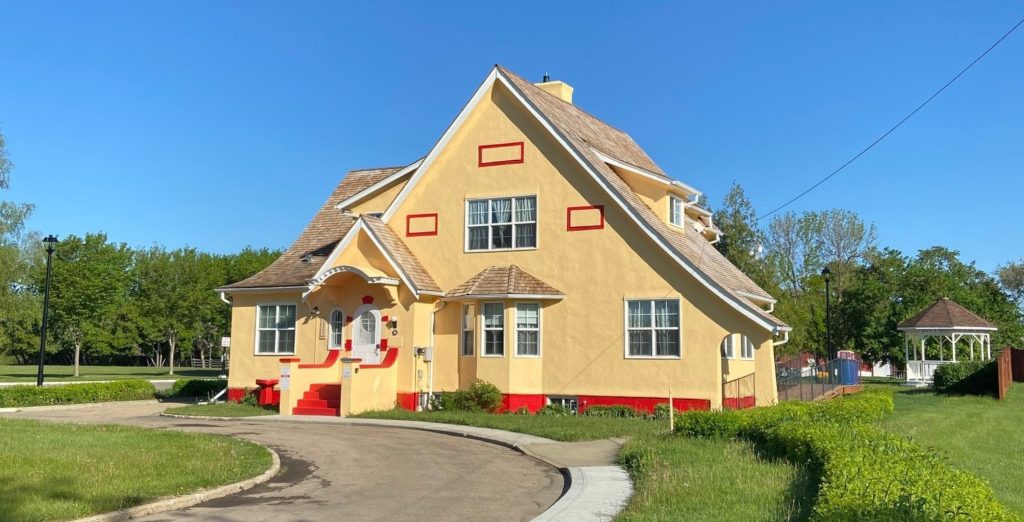 Tours typically take 1.5-2 hours, though our guides are happy to shorten the tour for visitors who may be on a tighter schedule.
For any questions related to tours, please call us at 780-998-1783.