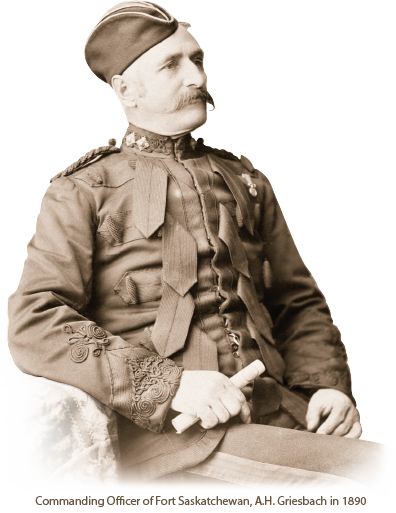 Take a Tour Through Time
Throughout the year, The Fort Heritage Precinct is accessible through guided tours. As you take a tour through the NWMP Fort, you will be whisked back in time to imagine yourself as a constable climbing the bastion to view the surrounding landscape. After exploring the Fort, hop forward in time to the historical village, where you can imagine yourself as a student in the 1902 Castle School, visualize life as a settler in the early 20th century, and see how the town doctor lived in the 1920s. You can also explore Fort Saskatchewan's history of law and order at the 1909 Courthouse and 1937 Warden's Residence.
Please note that only the exteriors of the buildings in the Fort Heritage Precinct may be viewed without a tour.
Field Trips to the Fort Heritage Precinct
The Fort Heritage Precinct offers a variety of educational programs designed to support historical thinking, delivery, and synthesis of knowledge as outlined in the Alberta Social Studies Curriculum. Through programs offered by knowledgeable and enthusiastic instructors, we offer students and teachers an interactive opportunity to engage with the rich history of our province and country.
Upcoming Public Programs
Sleigh Ride Social at the Fort Heritage Precinct
December 18, 2022
Come experience the magic of a historic sleigh ride this season.! December 18, 4-7:00pm at the Fort Heritage Precinct. You'll enjoy sleigh rides, live music, delicious charcuterie selections, and festive beverages (one complimentary alcoholic beverage) at this 18+ holiday event. Make it a date...
Holiday Willow Wreath Making
December 12, 2022
Come join us in the Fort's cozy programming space for Holiday Willow Wreath Making. Using locally collected willow rods, participants will create a beautiful wreath for the holiday season! $45+tax  includes willow branches and program instruction. If you would like to further adorn your willo...